List of Construction Drawings Required for Building Construction
For any construction project (here we are talking about buildings), construction plans, documents, drawings and sketches are required to execute the project properly. There can be a huge list of different documents that make up your set. Each client and building have different requirements. Even the available budget for certain project can change the drawing and documentation requirements of the project. However, certain practices have become widely accepted. Below mentioned is the list of drawings required for Building Construction.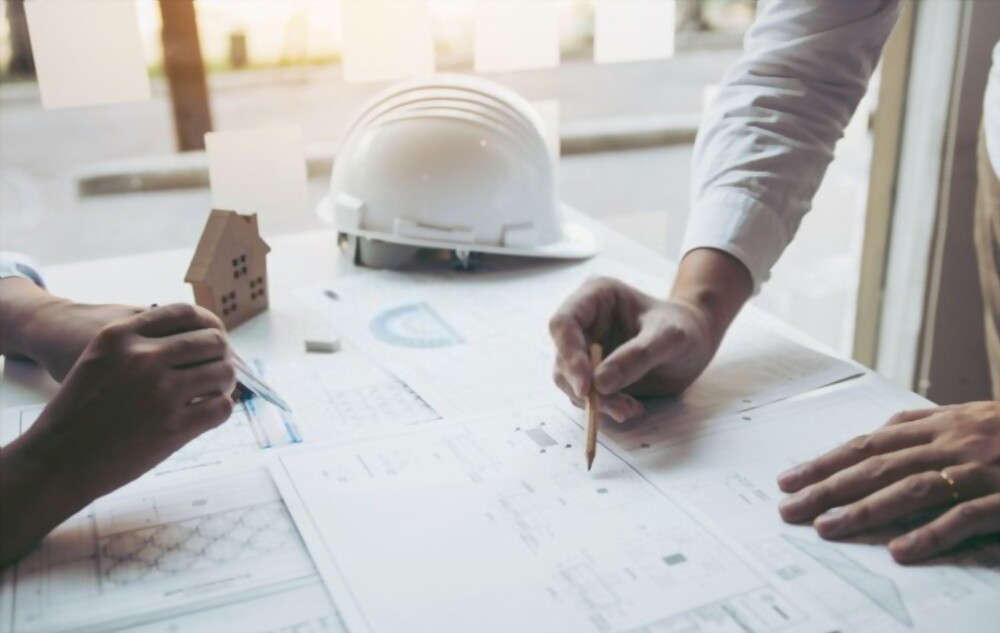 Architectural Drawings
Structural Drawings
Plumbing Drawings
Electrical Drawings
Fire Fighting Drawings
HVAC Drawings
1. Architectural Drawings
Architectural drawings are technical illustrations produced by architects that serve as a crucial element in the construction industry. These drawings are utilized to conceptualize a building project, communicate design ideas, and convey crucial information to construction teams, enabling them to construct buildings precisely to the specifications outlined in the drawings.
Architectural drawings play a vital role in the construction process, from convincing clients to adopt a particular design concept to providing a detailed plan for contractors to follow. The drawings serve as a record of completed work and are essential in documenting existing structures.
The following are typical components found in a full set of Architectural Construction Drawings:
Setting Out Plan
Floor Plans
Elevation Drawings
Section Drawings
Working Drawings
Rood Drainage Plan
Flooring Plan
Furniture Plan
Typical Details
2. Structural Drawings
Structural drawings illustrate the support system of a building, showcasing the strength, connectivity, and arrangement of elements such as beams, columns, stairs, slabs, and more. They provide a detailed understanding of how the building is constructed and how it can stand securely. It covers:
General Notes
Typical sections
Foundation excavation plan
Footing sections
Ground floor column plan
Column sections
Ground floor plinth beams plan
Plinth beams sections
Ground floor beam plan
Beam sections
Ground floor slab bottom rebar detail
Ground floor slab top rebar detail
Ground floor slab section
Overhead water tank design
Septic tank design
Read Also: How to design an SLD of Electrical Low Voltage (LV) System?
3. Plumbing Drawings
Legend and General Notes
Sewerage and Rainwater Layout Plan
Manhole Schedule
Plumbing Construction Details
Water Supply Layout
Electrical drawings, are technical illustrations created by electrical consultants to showcase the electrical design of a building or construction project. These drawings showcase the placement of electrical systems such as wiring, outlets, lighting, and circuit breakers, as well as the connectivity of electrical components. They play a critical role in the construction process by ensuring that electrical systems are installed correctly and meet safety standards.
These drawings show the location of electrical equipment and their layout in the building.
Electrical Legend
Lighting Plan
Power Plan
Fire Alarm Layout
Public Address System and CCTV Camera
Intercom system
Lightening Protection Earthing Details
Access Control
For sample electrical Drawings: Visit here
5. Fire Fighting Drawings
Legend and Notes
Fire Fighting Layout Plan (For Each Floor)
6. HVAC Drawings
Legend and General Notes
AC Layout Plan (for each Floor)
Equipment Schedule and Installation Detail
Sr. Electrical Engineer
An experienced electrical professional having more than 8 years of experience of the industry in diverse fields of engineering including Electrical Design & Consultancy, Audit & Inspection, Execution of Construction Projects having expertise in designing of HighRise buildings, Residential & Commercial buildings, Offices, Schools, Restaurants and some Industrial projects